Over 60 of your favourite blogs introducing the letters of the alphabets and activities associated with them. Enjoy this great opportunity to grasp the collections based on categories below! Creative World of Varya among other blogs, represents Arts and Crafts Category!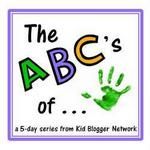 Category Arts and Crafts

January 7th – Day 1:
January 8th – Day 2:
January 9th – Day 3:
January 10th – Day 4:
January 11th – Day 5:
Please visit other categories of the ABCs' series!
MOM TIPS & TRICKS:
SCHOOL ACTIVITIES:
LEARNING THROUGH PLAY
LITERACY: