When I look at my multicultural children, all I see is… children. They have no idea of the battles that are fought around the world among people of different races, nationalities and religions. They do not identify themselves (yet) with any heritage (being born in China to parents from different cultural and ethnic background).
As we are celebrating Black History Month around the world, I can't but think that we are what we make ourselves and our children. We make the labels, we judge people by their skin color, religion and nationality. We can't ignore all the differences and diversities we have. After all, we have been created different, unique. But what we can do, is accept and embrace equality and unity that are within us; the fact that the very uniqueness we have is what binds us, makes us special. Instead of singling out our differences, we should appreciate them.
Today I would like to share some quotes on equality and peace that belong to prominent people of African/African-American heritage. These are some beautiful words and I hope that you can share these quotes with your children while exploring with them African and African-American cultures. These are beautiful quotes so share them with your friends and family!
*************************************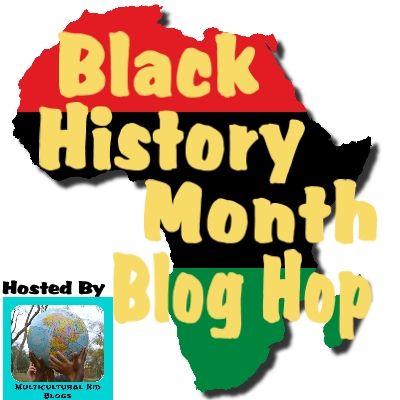 Welcome to our third annual Black History Month series and giveaway! Follow along all month long as we explore the rich history and cultures of Africa and African-Americans. Be sure to enter our giveaway below and link up your own posts at the bottom of the page.
You can also follow our Black History board on Pinterest:
Follow Multicultural Kid Blogs's board Black History on Pinterest.
February 1
All Done Monkey on Multicultural Kid Blogs: George Washington Carver: Facts, Activities, and Resources
February 3
The Art Curator for Kids: Faith Ringgold's Celebration of African American Women
February 4
Mama Smiles
February 5
Kid World Citizen
February 8
Are Those Your Kids? on Multicultural Kid Blogs
February 9
A Crafty Arab
February 12
Discovering the World Through My Son's Eyes
February 15
Mother in the Mix
February 17
Creative World of Varya
February 19
The Art Curator for Kids
February 22
Crafty Moms Share
February 24
La Cité des Vents
February 26
LadyDeeLG
February 29
Hispanic Mama
Don't miss our series from last year and 2014!
Enter the Giveaway!
Grand Prize
From Heritage Box, a starter pack:
Masaai box, journal, postcard album, book, surprise toy, and activity and game sheet US Shipping Only
From Mixed Up Clothing: a Jambo (Swahili) Kids T-shirt US Shipping Only
From Groundwood Books: Malaika's Costume and Viola Desmond Won't Be Budged
1st Prize
From Candlewick Press: Willow and Africa Is My Home US Shipping Only
From Little Proud Kid: Harriet Tubman Puzzle US Shipping Only
From Open Wide the World: Spanish Black History Month educational pack
2nd Prize
From Candlewick Press: Granddaddy's Turn and Jump Back, Paul US Shipping Only
From Rachel Garlinghouse: Homeschooling Your Young Black Child